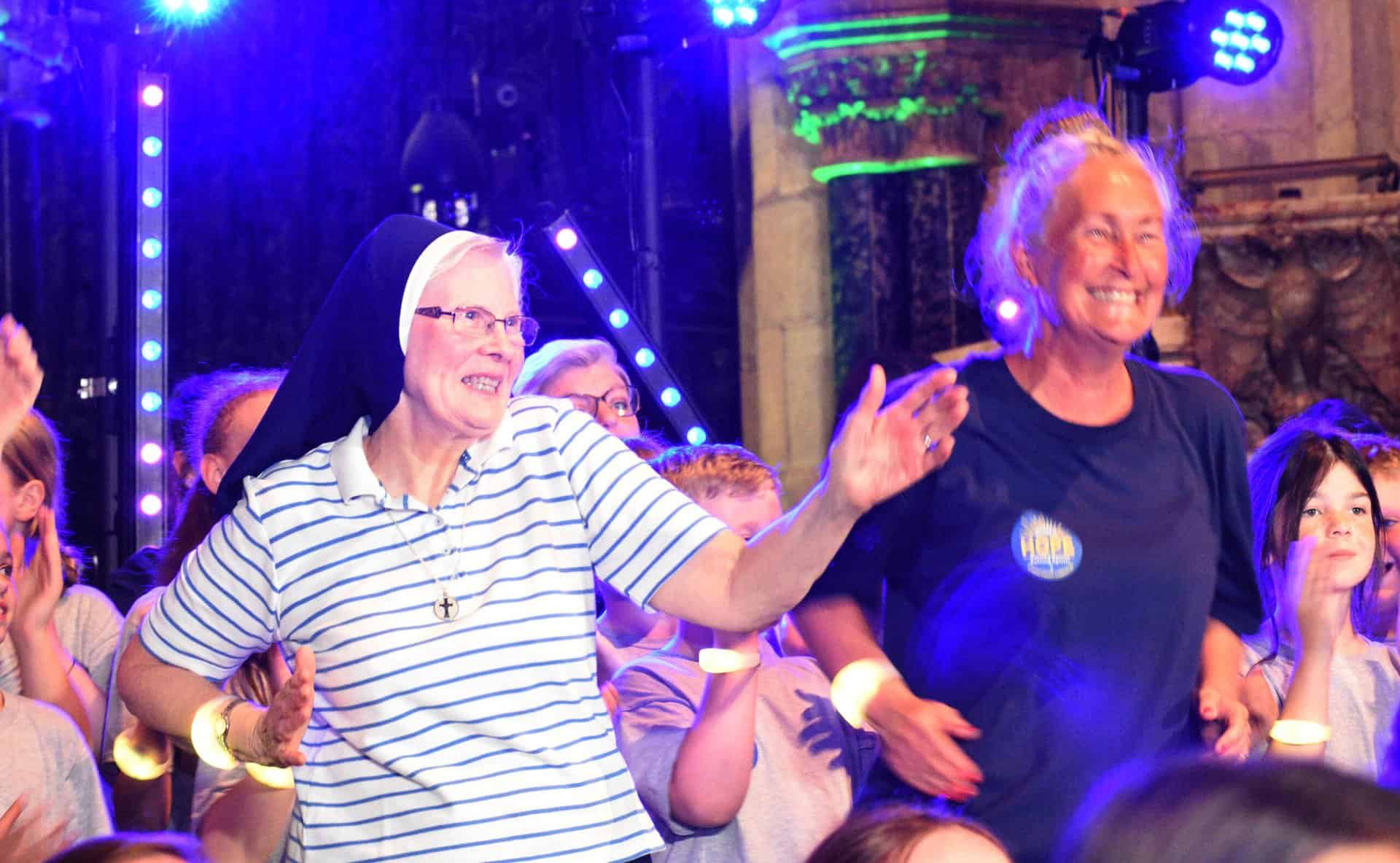 A series of creative collaborations across Bishop Chadwick Catholic Education Trust enabling pupils and staff to explore and celebrate their identity and spirit of community. This exciting project launched in 2020. It brings together our primary and secondary schools along with local communities through music, dance, poetry and visual arts. Its goal is to demonstrate how young people can adapt and continue to feel inspired and engaged with learning. Raising spirits and strengthening communities.

Over the past few years a number of activities have taken place. Including a virtual choir of over 180 pupils from 11 schools performing 'We'll meet again' for VE day in May 2020 in a stirring video. Then in December 2020 the production and performance of our Carol for the North-East 'Angels we have heard on high', written by Bishop Chadwick, performed by our virtual choir of almost 2,000 pupils from 12 schools.

In July 2022 our most ambitious project to date 'Footsteps into Paradise'. An immersive musical and art experience brought to you by pupils and staff from across the Trust. Telling the story of the region through its hidden hero's, with a score that takes us through North Eastern musical tradition. It is an ancestral journey, a current journey and a journey in to our future as a region. The musical narrative was stories of the history of the North-East that pupils sourced from their local hidden hero's. Led by local performer Mike McGrother, it included a number of original songs written in collaboration with our pupils. Brought to you by over 300 pupils and staff from the Trust's schools in collaboration with local community groups. A spectacular and innovative performance, performed over two nights at Durham Cathedral.

The next part of our Journeys of Hope project will use the parts of our Gaudete: A Mass Setting as a basis to allow us to engage with members of our schools, parishes and communities to discuss aspects of Faith and look at both liturgical and secular music.

To facilitate this, we will held 'Faith Walks: Walks for Joy' in our parishes in September to give our schools, parishoners and communities the opportunity to get involved and share what faith means to them. Thank you to everyone who came along to the walks or for refreshments.
To find out more about our finale event please use this link 'JOY in my Heart'